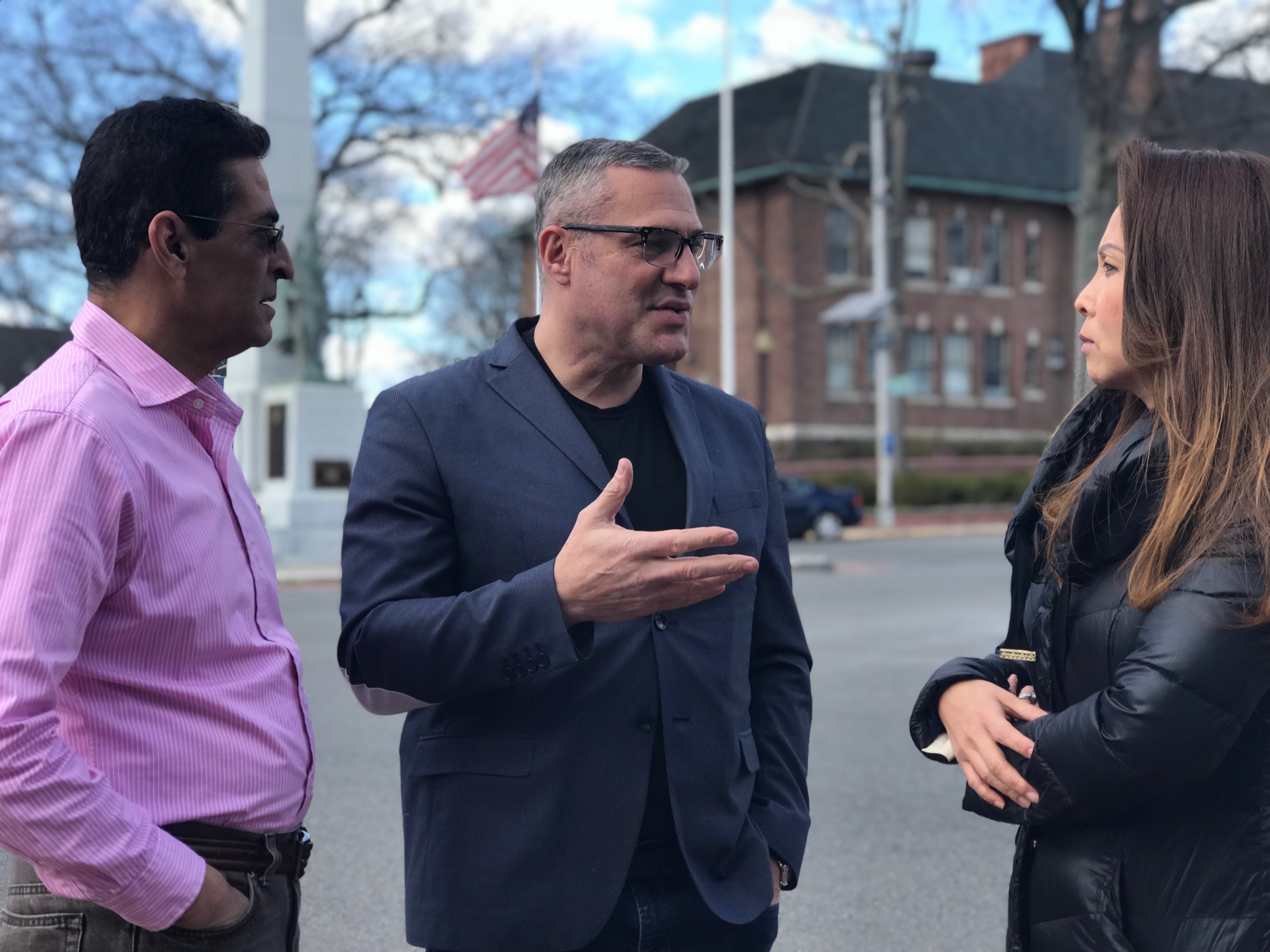 You may have heard by now that I have decided once again to run for Mayor in the June 5th Democratic Primary here in our beautiful City of Englewood. I wanted to write to you to let you know why I have made this choice, and why I believe that this is such a crucial election for our community's future.
I served as your Mayor and as a Council member from 1998 to 2010, a time when our city enjoyed a tremendous level of progress and prosperity. With all of the diverse corners of our community working together toward common goals, we achieved stable property taxes, safer neighborhoods and a vibrant
downtown business district that created tax revenue and business opportunity. Englewood was truly the progressive leader of Bergen County.
Unfortunately, much of this progress has been erased in recent years by fiscal mismanagement and political bickering. This has led to a financial crisis in Englewood, with taxpayers on the verge of being hit with another major tax increase this year, coming on the heels of a 7% increase last year. Compounding the problem, property values have stagnated and prominent businesses in our downtown have shut their doors due to governmental dysfunction, threatening the most important investment and retirement nest egg for many homeowners. Many longtime residents, both homeowners and renters, are justifiably worried about being pushed out of their homes. I find this possibility absolutely unconscionable, and I cannot sit back and
watch it happen without taking action.
I'm running for Mayor because Englewood is a city in crisis, and we need strong leadership to fix the problems in our government right now more than ever before. My opponent in this election refuses to acknowledge the severity of the problem, perhaps because of his inexperience or because he is an employee of the current Mayor. We cannot afford to continue with business as usual.
My wife Amy and I raised our four children here in Englewood, and I owe a debt to this community that can never be repaid. That desire to give back and serve the public is why I've decided to once again seek the office of Mayor at this crucial juncture.
Some political "insiders" in our city have already rallied against my candidacy, anointing someone who has never run for elected office as the outgoing mayor's chosen successor. They have the audacity to support a candidate who is the current mayor's employee and who clearly answers to him. The choice is yours, not theirs. This candidate represents a continuation of the status quo that has brought our city into a financial crisis, and we cannot continue on that path.
You will be hearing much more from me during this campaign about how we can work together to move our city forward, and I hope to meet you very soon while I walk door to door visiting my neighbors. You can learn more about my background and my priorities here on my website.
I'm certain that by working together we can confront these issues and I'm committed to forwarding real solutions to the City Council that will allow us to take decisive action. Thank you for taking the time to read this letter, and I hope to earn your support on June 5th.
Please feel free to contact me at any time if you would like to arrange a meeting, ask a question or get involved in the campaign. Want a lawn sign or need a ride to the polls on Election Day? Let us know. My cell phone number is 347-203-6355 and my email address is contact@wildesformayor.com.